Ice Hot Concepts - Services for the Skating Community by Skating Professionals
Get the Professional Edge!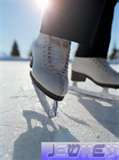 We have over 50 yrs. of combined experience in all aspects of the ice arena industry. Please visit the appropriate tab for your needs. We are a full-service business to our Retail and Commercial customers. Our associates are on the "cutting edge" of the industry, while having the ability to bring experience and knowledge of the history of how this industry and the ice sports have evolved over time. We work with each client individually to assess their needs and tailor a plan that works for them. We are not a "cookie cutter" firm. Our quest to be the best at what we do and help you to be too, drives us to continually investigate new technologies and adapt where necessary. While you will get the individual attention that you expect from a small firm, we have an international network and resources to get you what you need.
Multiple Locations to Serve You....
International Headquarters: 2388 E. Lake Road, Skaneateles, NY 13152 - Phone & Fax: 315-685-1678
Satellite Office: 2125 Highland Avenue, Utica, NY 13502
Email:
robyn@icehotconcepts.com
---

Visit our Retail Pro Shop Page for Retail Store Hours and Specials -

Recent & Upcoming events:

Thank you for making our Holiday 2020
POP UP Shopping Events in Utica and Skaneateles a success!

Skate Sharpening drop off and pick ups - please contact us via text 315-447-8887
​to schedule.

** We are able to open for retail sales, skate fittings, etc., but will continue to do by appointment only and with covid protocols in place, as required by NYS and our local county health departments. THANK-YOU for your support!



​Visit us on: Facebook