Professional Instruction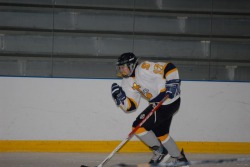 We offer group and private instruction. All of our professional instructors are certified in their respective disciplines, and are under the direction of Robyn L. Bentley-Graham, CAE, who is PSA Master Rated. Her 20+ years of experience coaching all aspects of figure skating and hockey power skating, along with other areas of rink management, give her a vast knowledge of the sport on all levels. She also holds a BS in Sport Management from Ithaca College.

Lessons/Clinics Available: Skating School ∞ Learn to Skate
* Learn to Play Hockey ∞ Power Skating * Moves in the Field ∞ Freeskating ∞ Dance * Off-ice Training & Conditioning * Parent Education Seminars

We're available to teach in your existing program or design one for your facility.



---